Welcome to Joe Coffee.
Coffee Shops. Mobile Catering. Wholesale.
About Joe Coffee
Established in 2014, Joe Coffee is a creative coffee company with offerings including hand crafted pour-over coffee, cold brew and nitro brewed in-house for 16 hours, a rotating tea menu, and much more. And while we're serious about coffee, you won't find any pretentious baristas or coffee snobbery that exists in many of LA's third wave coffee shops. While we have a "pure" coffee menu for the coffee enthusiast, we feature both a fixed and rotating seasonal menu with delicious concoctions including but not limited to our lavender almond milk latte, the "hipster" (espresso, agave, cinnamon & almond milk) , and our staff-created drinks (e.g., oatmeal cookie latte, sparkling vanilla cold brew - to name a few).
Located in the heart of the budding North Hollywood Arts District, Joe Coffee embraces and displays the artistic talents of the neighborhood through its "living mural" - a 16' x 18' chalk wall designed and executed by Phillipe Bourque every 3-4 months. See our gallery of murals here.
With a mobile catering division, including a 13' fully equipped espresso trailer and our cold brew bike, Joe Coffee is available beyond our North Hollywood location for your next party, event, or festival. With custom drink menus, decor, and staffing options available for all types of occasions, including Vegan-friendly items, Joe Coffee has something for everyone.
Can't get enough of our coffee? Order our drip blend, espresso blend, or single origin beans for your home or office today with free shipping on all orders over $20.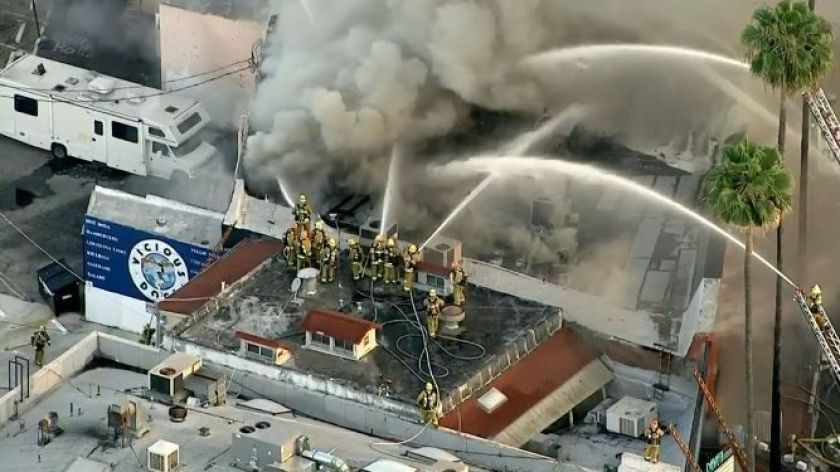 we're temporarily closed due to fire… :(
On June 10, 2019, Joe Coffee was destroyed in a structure fire that started at the neighboring Tokyo Delves restaurant (arson investigation still pending). But don't worry… Nothing can keep us down! We're rebuilding and expect to re-open our doors in Winter 2019. And we're planning some awesome upgrades to our shop that you won't want to miss!